In a central but quiet place of the island you will find Veggera rooms and apartments. It's a lodging made with a special emphasis on the aesthetics of the rooms, so that the visitor feels that is hosted in an intimate place.
We are:
200m
 from the port

250m 
from the nearest beach

30 - 100m 
from taverns, cafeterias, super markets, bakery and bars.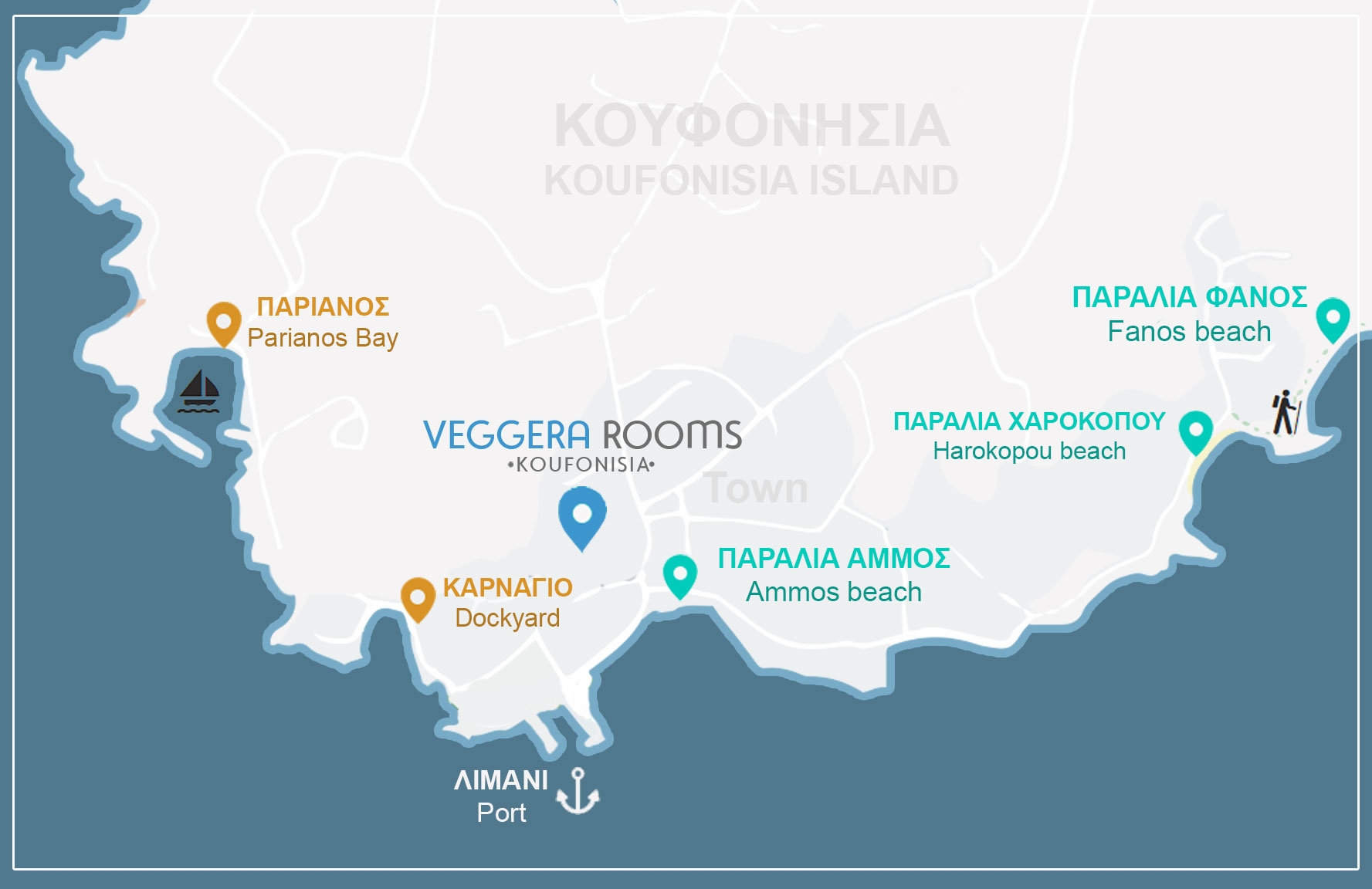 Change to
Sheets and Towels

Transfer from
and to the Harbor

Information
for the Island
Our Name

Veggera is an old Cycladic custom, which is still preserved to this day in some places and its intention is the meeting and entertainment of the villagers especially the nights of winter.
Very early, each family who plans a veggera prepares the lamp, its oil and wick, which is an important asset for the navigation of the family. The parents and the children assemble early
at the table for dinner. Once they finish the father gives the signal for their departure.The mother then lights the wick with a match and the family depart.

During their path, the smallest child holds the lamp and leads the way. The couple follow behind and the remaining children, whilst the father navigates the child to which direction he should take
and to which house they will go. Arriving at their final destination, the children of both families run freely in the backyard and play. When they get tired, they enter the house and
the grandmother who is seated on the sofa starts to narrate story-tales.

The adults are seated next to the decorated table full of delicacies and talk about their beloved subjects:
stories for war and ghosts, erotic stories and their daily problems.

Veggera lasts until 10 or 11 at night and when it is finished, they all light their lanterns and
each family bids one another goodnight.